Biography
Mordacious is:
Mordacious Mortem: vocals, lyrics, writing, recording and production
BIO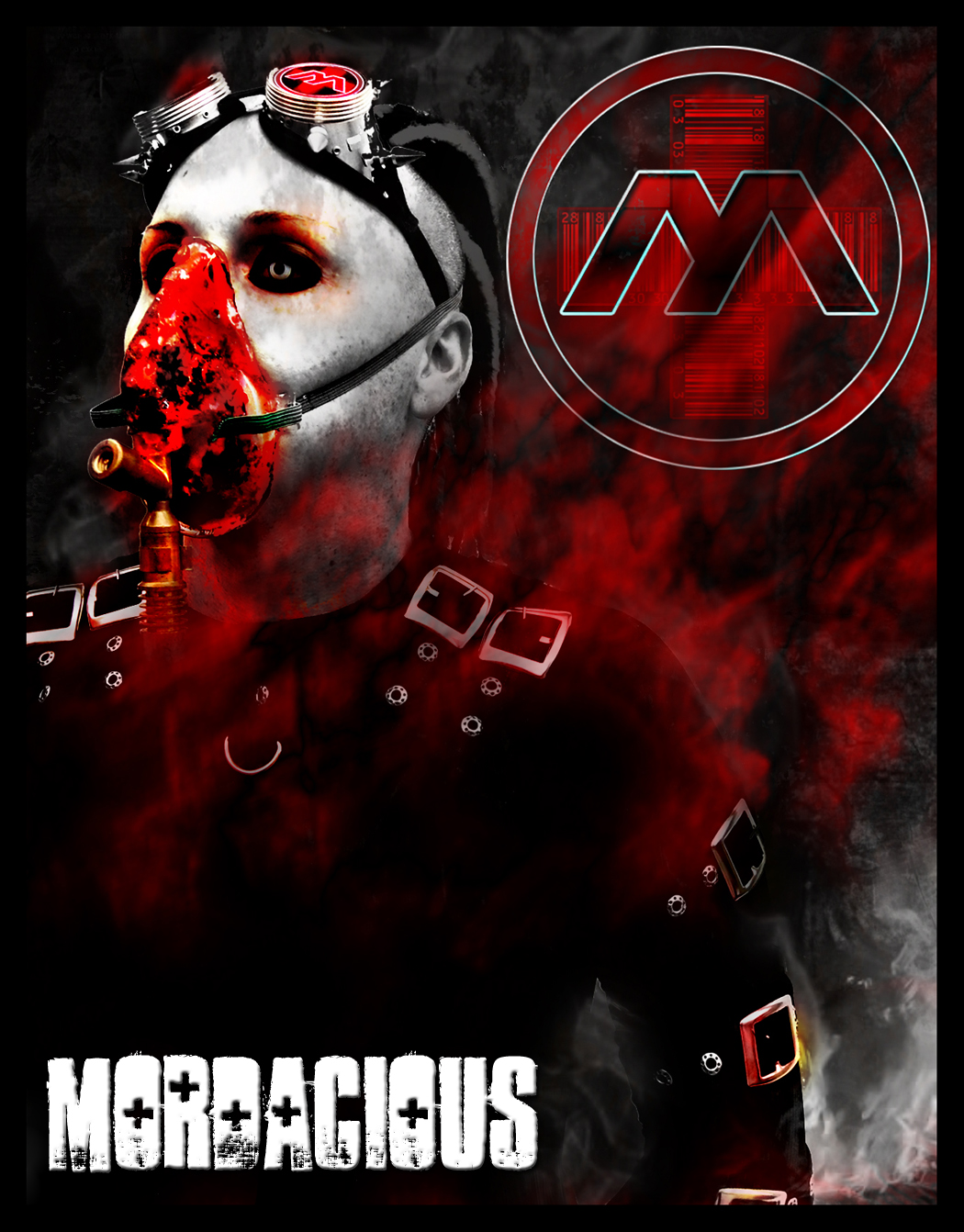 Started in 2005, signed to Telegrammetry Recordings in 2006 with the release of "This Emptiness". Followed by the release of "Torture Tactics" in 2007. In 2009 came the self release of "Necrolust" and live shows. Performing with bands like God Module, Alien Vampires, and Reaxion Guerilla. Mordacious was also featured in the Sonic Seducer Battle of the Bands contest for 2009 with the song "Toxic" on the cd included with the magazine.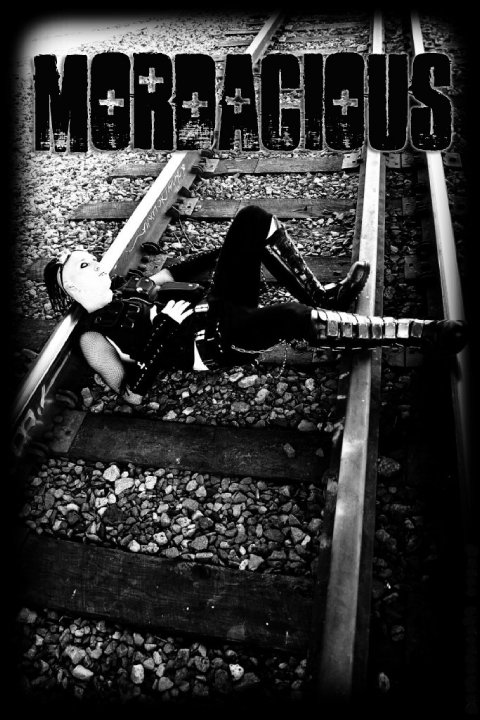 Another feature in the Dark Spy Magazine in January 2010 with the song "I Will Break You" included on the cd with the magazine.February 2010 the Electronic Saviors compilation on metropolis was released featuring an exclusive song called "Sleeping Beauty".
In March/April 2010 Mordacious did some mini tours in mexico and the USA with Reaxion Guerrilla and another Mexico tour with God Module in August 2010. The track "Execute" featured on the Infacted Volume 5 Compilation was released October 15, 2010.
In January 2011 was the Mordacious headlining Mexico tour with C-Lekktor opening. The album "Dead Inside" mastered By Jasyn Bangert of God Module was self released on 6/10/2011. The Limited Edition 2 CD Set Mordacious & I Love Club Sluts was self released October 1, 2011.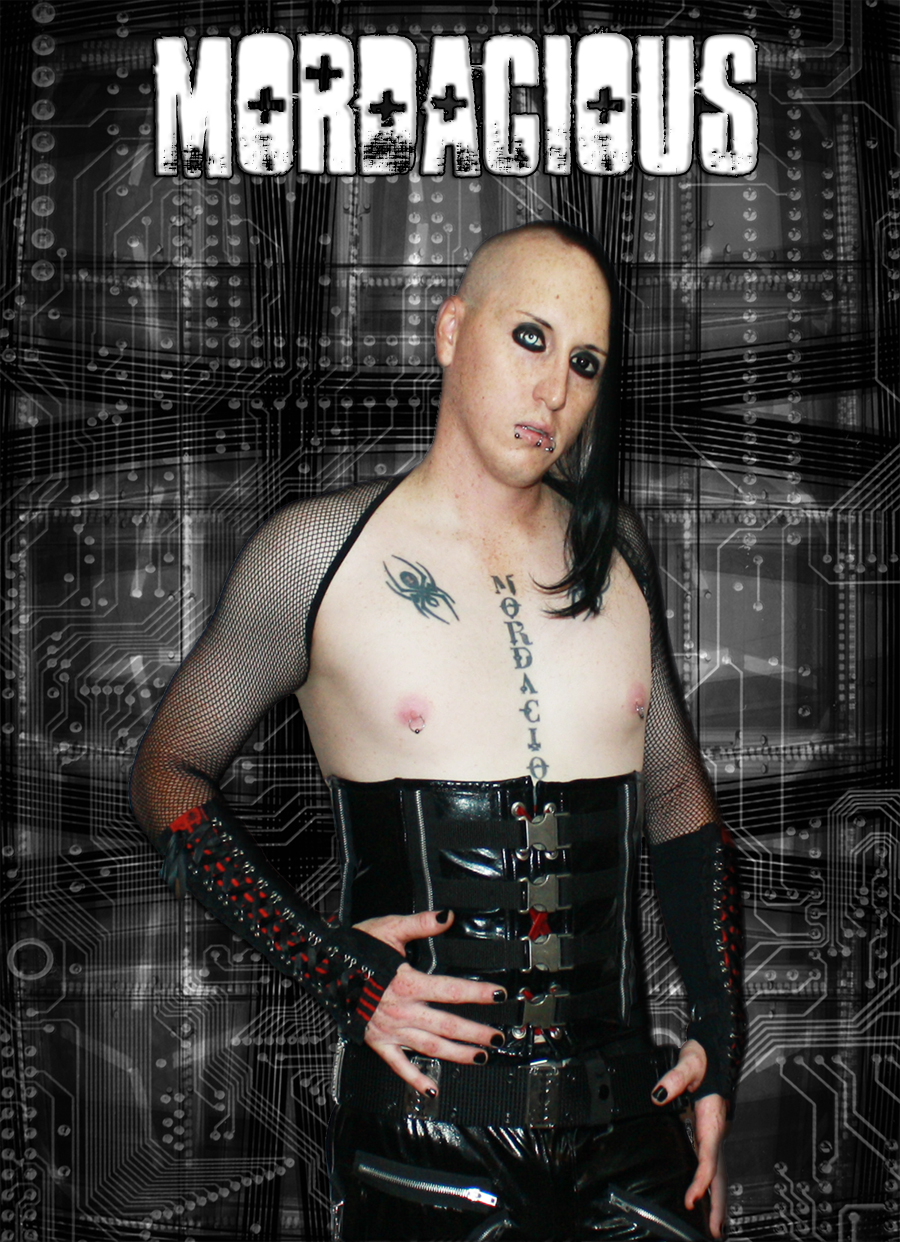 May 2012 came the USA and Canada tour with God Module performing 26 shows as well as two festivals; one with Blutengel, another with XRX and Aesthetic Perfection.
The CD "Suicide Club" with remixes from Alien Vampires, FGFC820, Assemblage 23, C-Lekktor, and mastered by Jasyn Bangert of God Module was released on Infacted Recordings May 25, 2012. Followed by magazine features in Nachtactive and Sonic Seducer.
2013 Brings the release of ''Kingdom of Fire'' on Jan 25, 2013 and the Mordacious tour with God Module in January and March all over the USA and Canada.
Discography
2005 - "Death's Embrace"
2006 - "Insignificant"
2006 - "This Emptiness"
2007 - "Torture Tactics"
2009 - "Necrolust"
2011 - "Dead Inside" (Download Only)
2011 - Mordacious & I Love Club Sluts 2 CD Set
2012 - "Suicide Club"
2013 - "Kingdom of Fire"
2013 - "Together We Die" (Download Only)
Remixes
2011 - God Module Rituals Single "Rituals"
2010 - Solitary Experiments 15th Anniversary Mega(RE)mix CD
2010 - Alien Vampires "Harshlizer" Japanese edition
2010 - Reaxion Geurilla "I Hate You" Japanese edition
2010 - Freakangel "Digital Deviations" Japanese edition
2010 - Diverje "Evil Never Dies"
Compilations
Weatherhead 1
Weatherhead 3
2007 - Extreme Sundenfall 6
2009 - Interbreeding X
2009 - Dark Spy Sampler CD
2009 - Extreme Sundenfall 9
2009 - Endzeit Bunker Tracks 5
2010 - Electronic Saviors
2010 - Infacted Volume 5
2012 - Extreme Sundenfall 12